On 20 October 2020, the Australian Skills Quality Authority (ASQA) Deputy Chief Commissioner agreed to extend the transition period of the superseded qualifications and superseded and deleted units of competency from BSB Business Services Training Package Release 6.1 until 19 April 2022.
GeSS Education can help you PLAN FOR YOUR UPGRADE NOW – BE PREPARED WELL IN TIME. As we all know, upgrade of resources is a huge task and very labour intensive. Do you have the staff available to upgrade your resources? If not, we offer an upgrade service of just $200 per unit of competency – this includes upgrading any Learner Guide, PPTs or Assessment you currently use for each of your affected units!!!
This is an exceptional offer!!!!
LET US TAKE THE WORRY OF UPGRADES OUT OF YOUR HANDS.
ENQUIRE NOW
RTO Service Finder
With over 25 years in the education industry, GeSS Education is very well placed to advise and offer the following essential services to other RTOs, Educational institutions or Businesses. We are renowned for our quality of products and services and have a team of professionals ready to assist you. Contact us today to book a free consultation on any of the below services.
Voice over & Video production services
We can help you transform your educational content into visually engaging videos or voice overs for your existing PPT presentations. Whatever your needs, GeSS Education can help you. Affordable prices upon application and aligned to your needs. Check out the GeSS LMS YouTube channel for examples. To enquire about this fully customisable voice over and video production service, please send us a message via the below contact form.
Digital Services
We have the experience, tools and resources to make your digital presence work for you – building relationships, engaging potential customers and promoting your brand identity ONLINE. Let us work out the best strategy for you from website design, development & maintenance, web & mobile applications, social media marketing & SEO strategy, graphic design solutions, custom built education CRM & software systems, cloud hosting and comprehensive printing solutions. Contact us today to book a free consultation.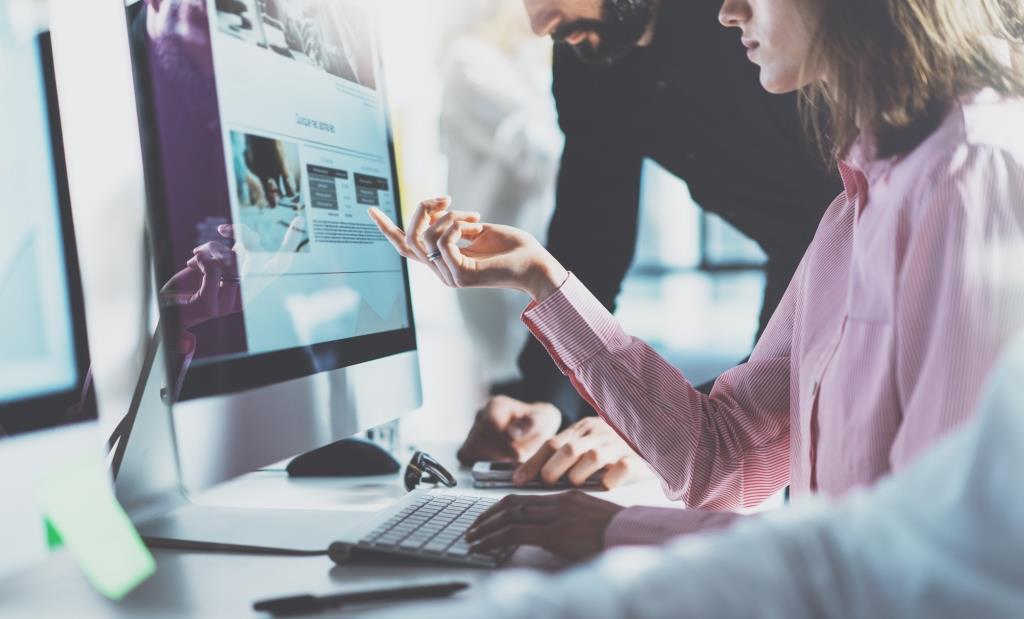 GeSS LMS
GeSS LMS was built to provide a Global Online learning experience that will prepare students for further educational opportunities. Our online learning platform is developed for the ultimate student experience and focuses on learning tools to enhance successful completion of qualifications. Our LMS will provide students with an interactive, modern way of learning closely aligned to everyday current work practices. Our content will help students be prepared not only for their university studies but also their career.
RTOs have the choice of purchasing GeSS Education Resources OR they can sign up to use our GeSS LMS at a cost of $30 per student per month*. This offer incorporates using either GeSS Education resources already developed on our learning management system or we will provide free development services ** to place your resources on our GeSS LMS (for your student use only). Offer also includes monthly student activity reports and assistance with assessment compliance. Monthly discounts apply for student volumes:
101 to 199 students = 5% overall discount
200 to 299 = 10% overall discount
300 to 399 = 15% overall discount
400 and above = 20% discount
Why carry the burden and cost of your own LMS when you can have access to GeSS Education resources and free development services at a 'pay per student' model. Enquire now about how we can assist you to deliver a premium educational experience to your students; while assisting in compliance.
* Minimum of 10 students required
** Minimum of 12 months sign up required
OR enquire about our annual $250 LMS fee per student for Colleges wishing to access our GeSS LMS learning management system – relevant to existing units on our GeSS LMS.
Student Administration Service (SAS) via GeSS LMS
Imagine if you will - having access to a company that not only provides compliant resources to assist you in your quest for a positive audit outcome; but also helps your Trainer with delivery, student engagement and monitoring of progression. GeSS Education is the first to offer this unique service. However, a service like this can only come from a company that is led by someone who has had 20+ years in doing just that for other RTOs. Take advantage of the expanding off-shore opportunities for RTOs knowing that you can at any time commence delivery to students with the backing of GeSS Education's unique service.
Assistance with facilitating delivery of Units of Competency to your students through the GeSS LMS
All resources including assessment*
Student support and engagement to assist you in achieving higher retention and completion rates for your students

tutorials, webinars, forums, 1-1 virtual sessions, collaborative student groups, and any other form of digital educational tool

Implementation of student evaluation process – Student Surveys delivered at the end of each unit of competency
Monthly reporting/evidence of monitoring and progression
End of Course student files with sufficient evidence to support ASQA audits
*refers to resources aligned to GeSS Education's current offering – otherwise RTO resources are used (no cost to RTO for LMS development of their resources)
This service is delivered in combination with your commitment to quality delivery for your students. GeSS Education will work closely with your Trainer and provide monitoring and progression evidence that will assist your RTO in demonstrating a commitment to compliance. This unique service will enable your RTO to recruit the desired number of students, whether it be on-shore or off-shore, knowing that your Trainer will have full support in achieving optimum student engagement and progression.
Through vigilant engagement, monitoring of progression and quality resources, trust GeSS Education to help your RTO and Trainers to achieve higher completion and retention rates.
Note: We are so passionate about providing quality educational services both on-shore and off-shore that our products and services are only offered to selected RTOs. Our associated RTOs are highly regarded in the vocational sector and operate with a high level of ethics, compliance and student-focused operations.
For the SAS Service above, a third party agreement will need to be signed and lodged with ASQA.
Consultancy services
GeSS Education has access to vocational specialists who can assist you with all of your RTO management, compliance administration and student needs. The following are just some of the areas of expertise that we can assist you with:
compliance audits
website audit
vocational strategies specific to your region and size of RTO
change management strategies and plans
operational planning
vocational advice
advice on vocational compliance
LLN support and integration methods
eLearning set up and teacher engagement
audit preparation
staffing challenges and initiatives
needs analysis
policy, processes and procedure development
assistance with set up of new RTOs
ASQA rectification responses
GeSS Education has a standard rate of $1200 per day (or part thereof) for consultancy/compliance work. Email GeSS Education to express your interest and we will be in touch shortly.
To place your order or enquire about any of our services please fill in the enquiry form and GeSS Education will be in contact shortly.