Some of our RTO partner University Articulations include: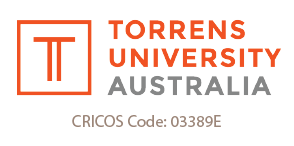 *All courses are subject to eligibility criteria and availability without notice.
Multiple Options are available, please contact us for further details.
Why study at our Gold Coast Campus?
• Internships available for select courses
• Diverse student community
• Friendly, supportive and experienced teaching and support staff
• Small classes
• Reputable RTOs offering courses that may lead to your desired future
• 24/7 online resources accessible to help with your course progression
• Dedicated English Language teacher to assist with studies
• Timetable that caters to your study-work-life balance
• Plenty of activities and places to see
• Beautiful national parks, waterfalls and mountains to explore
• Stunning beaches and weather
• 1,000 kilometres of cycling and walking trails
Our Gold Coast Campus will also offer non-accredited workshops conducted by industry professionals. While studying at our Centre you can learn other skills that will help you in your studies as well as being prepared for job hunting.
Global Academy – Gold Coast
Global Academy – Gold Coast offers Professional Development Courses catered for job-seekers, corporate sector and students. For example:
• Job hunting skills & CV/Resume preparation
• IT workshops – from beginner to advanced
• Academic skills e.g. referencing and report writing
• Retail & Hospitality basic skills
• Small Business Mgt
• Customer Service Skills
• Project Mgt Fundamentals
• Public Speaking
• How to network at events
• Robotics Basics
• Coding Basics