Founded in 2012, GeSS Education was developed with one main purpose; to provide outstanding quality education to all students. Students need the right guidance, encouragement and student materials to enable successful learning. Therefore, our focus is on producing superior learner guides, student and teacher resources, compliant assessments, and exceptional student support!
With our innovative learning management system, our outstanding content is brought to learners directly, either through online learning or as additional interactive materials to accompany classroom-based learning.
Our GeSS LMS learning management system is designed by a team of 'education experts' with knowledge and experience in delivering courses to both domestic and international students. Our user-friendly GeSS LMS is purposely designed for students that are looking for a pathway to either university, upskill, reskill, or simply kick start their career.
In 2019 it was decided that 2020 was the year for our next big adventure – to open our own campus on the Gold Coast. Our campus offers not only professional development workshops, but also vocational qualifications delivered on behalf of our partner Institutions to both domestic and international students. GeSS Education is the hub for education excellence on the Gold Coast in the perfect location of Australia Fair, in the heart of Southport CBD looking out towards the Broadwater Parklands and Marina Mirage. With balcony views stretching from SeaWorld down to Surfers Paradise, our campus is a 5 minutes' walk to all conveniences; tram, major shopping outlets, movie cinemas, Southport Central and many accommodation choices to choose from.
GeSS Education is working on a number of major projects to boost and support Global education, with an emphasis on compliance, and inclusive of our superior customer service! We pride ourselves on always looking at new and innovative ways to support and nurture Industry relationships, with a focus on providing quality education, leading to superior student outcomes and job placement.
Through our initiatives GeSS Education will achieve its major goal – help students achieve their dreams by providing superior learning content delivered by industry-led Trainers via classroom based or online classes; that will prepare students for either university or their career.
Our location also gives you access to all the highlights of the Gold Coast.
Surfers Paradise beach a 15 minute walk away
Or bike it over the bridge to Surfers from the Campus
Or 5 minute walk to tram giving you quick access to Surfers and Broadbeach, or north up to Griffith University or Helensvale for the train to Brisbane.
Theme Parks such as Dreamworld & Movie World just 30 minutes away
Seaworld just across the Broadwater next to Marina Mirage
A must do – tours of the Gold Coast Hinterland e.g. Tamborine Mountain
Featuring the following Education Institutions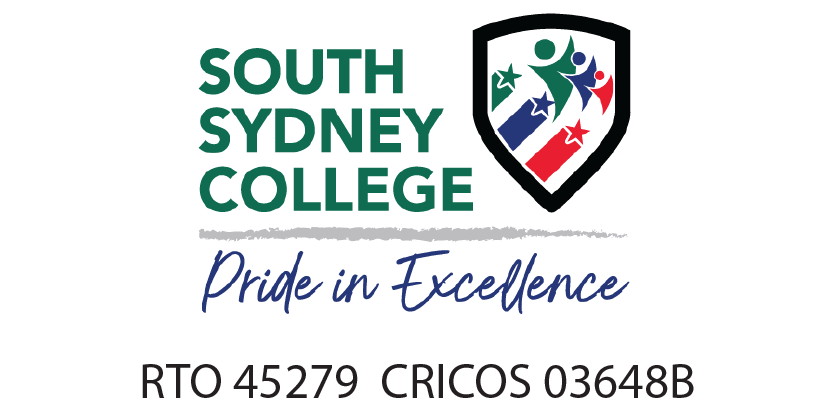 "Very friendly and supportive staff."
"I have just started a course and the teachers and staff are wonderful with explaining everything so you feel comfortable in asking any questions you have before and during the course and give you support to complete your assessments to achieve the certificate you've chosen, I would encourage anyone who has thought of doing a course to seriously have a look at GESS education."
"Wow!!! WHAT A CAMPUS!!! Great courses!!! Great teachers!!! Great Gold Coast Broadwater views!!!"
"My experience as a student at Gess Education last year was terrific! The staff were always willing to help if ever we ran into any issue and my teacher was involved in making sure we were receiving optimal support and encouragement. The atmosphere at Gess was always relaxed and welcoming. I also received my qualification sooner than expected. Highly recommend this campus!"
My experience studying with GeSS was excellent. From totally disliking Business, to find it remarkably interesting, I found myself fully engulfed into the study. The main part for me was my teacher, Robyn Grayson.
I was very impressed with how the GeSS LMS was so easy to navigate and content was easy to read.
GeSS have helped me immensely to achieve my goals to work in retail.
"My heartiest thanks to the GeSS team for all their support and advices. They are always very professional, and their friendly nature makes it much easier to work with them."
Studying online fits well with my home life and GeSS have given me so much support.
• GeSS LMS is the Learning Management System that you will Log In to for interaction with your Trainer and experience the practical skills of career learning, that can be applied directly to your workplace
• Our online courses were built to provide a Global Online learning experience that will PREPARE you for University studies or enhance your career.
• Our user-friendly/easy to navigate courses will keep you motivated to finish your chosen course
Our aim at GeSS Education is to offer premium resources and services that enable educational institutions to deliver high quality compliant education.
Resources & Services to meet all RTO needs:
Online resources 'pay per student' model on GeSS LMS
Digital resources 'pay per student' model
Compliant Assessment that consistently passes audits
Assessment designed for online students
Student Administration Service via GeSS LMS
Consultancy Services
GeSS Vision & Mission Statement
GeSS Education is committed to helping educate people to enhance their lives whether it be for employment, personal or professional development purposes. GeSS Education is also committed to assisting their students to find either employment or pathway into their desired University; by offering quality accredited and non-accredited courses and support services.
GeSS Education will achieve its vision by ensuring that:
educational resources, services and products undertake a stringent continuous improvement process that involves obtaining regular feedback from clients, industry, and governing bodies
our educational content and GeSS LMS is endlessly developed and improved using the latest innovative technology and research
the GeSS team continuously seek industry partnerships and alliances to enhance future work placement and employment opportunities
Denise Blizzard
Trainer & Assessor